Battery
Application
Hot product
Contact us
Japanese bluetooth headset project
2021-06-22
Project name:Japanese bluetooth headset project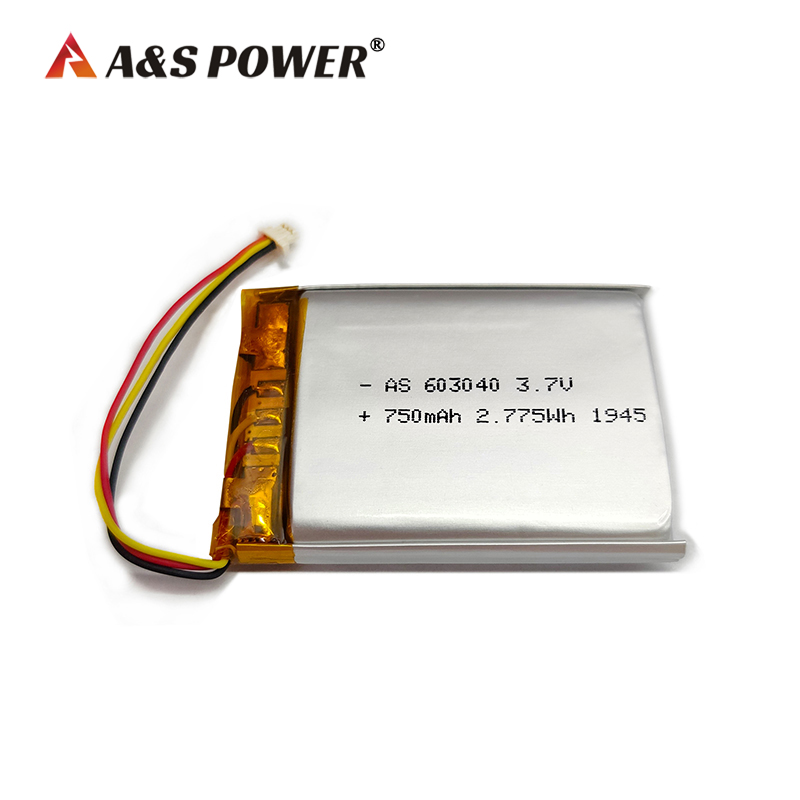 Detailed introduction:
The lithium polymer battery Model AS603040, 3.7V 750mAh, which is supplied to a famous brand in Japan, is used as blue tooth headset battery. We had been offering AS553640 to this customer since last year and this model is the second project. Now I am glad to share with you the stories of this project .

This project started from July, 2019. When we got the inquiry, our team with senior engineers studied customer's requests on dimension, charge & discharge current, discharge time, protection parameters, markings, etc., and then issued our specification to customer. Of course, we modified the specification for several times according to customer's further requests. When the specification was confirmed, the first batch of sample order used for quality test has been placed on April, 2020, and has passed customer's quality test.

When the samples are confirmed by customer, we worked on the process of applying for certificates. Thus, the second sample order used for lab test was placed on January, 2020. As the test for UL2054 is very strict, we failed the preliminary test. In order to move on more quickly, we consulted and took the advice from the Lab, and kept discussing with customers, finally we found the best solution-- changed to a PTC with smaller current, after that, we passed UL2054 on April 2020. Now this model has passed a set of certifications including UL1642, UL2054, CB (IEC62133:2017), UN38.3. Though a lot of problems occurred, after almost one year's hard work, we got the first trial production order from our customer.

Now we are going to start mass production in the coming September, 2020. Besides, we are working on the third project of AS501235 from last year. It is our honor to be recognized by our customers. We will keep on improving our services and product quality so as to meet customers satisfaction.