Battery
Application
Hot product
Contact us
High temperature LiPo battery got UL2054 certification
2021-06-22
Project name: 553640 3.7v 850mah High temperature LiPo battery got UL2054 certification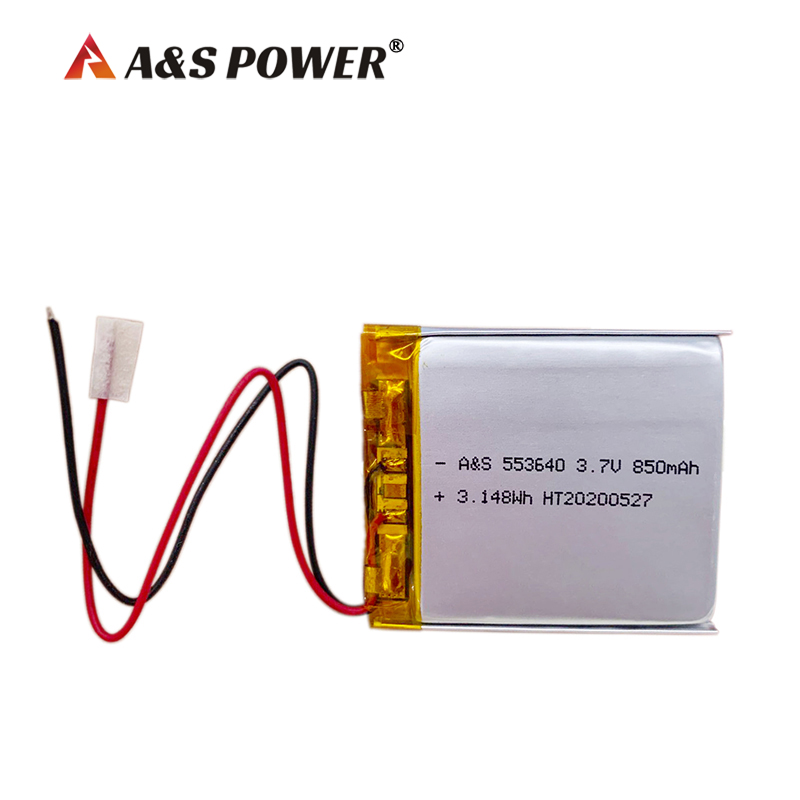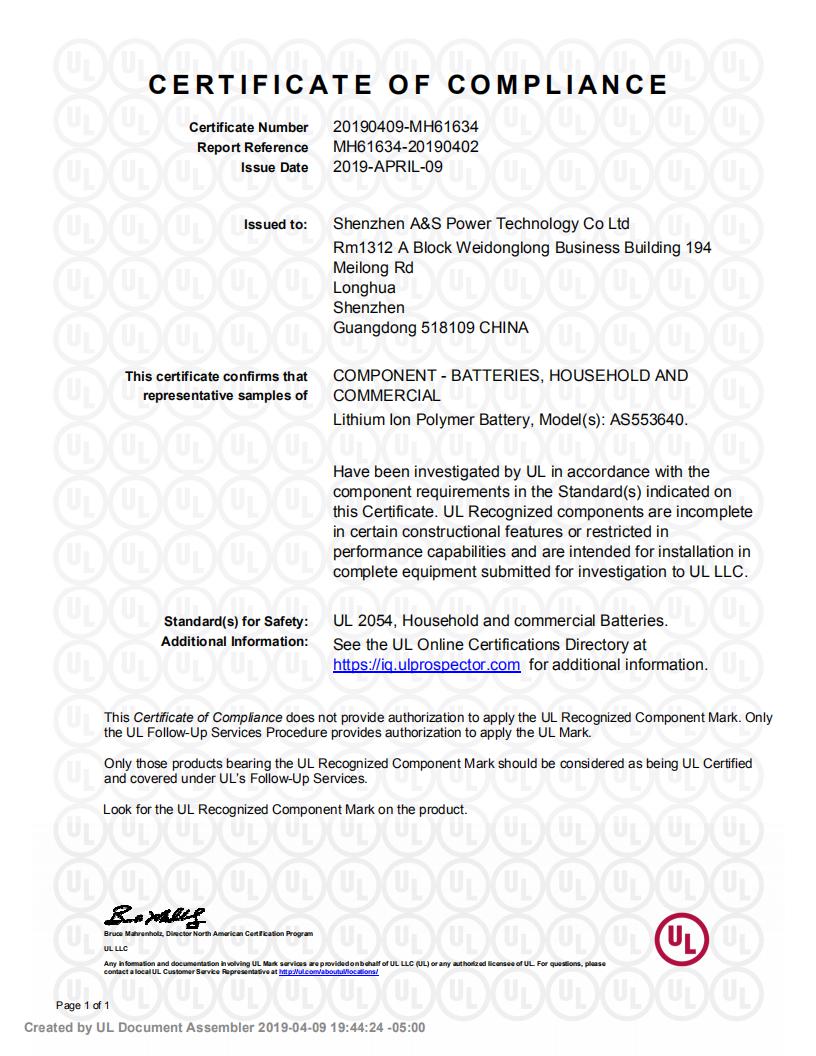 Detailed introduction:
We start supply 553640 3.7v 850mah lipo battery to an USA customer since end of 2017. This battery we got UL1642 already, In the middle of 2018, customer want to use this battery under a high temperature of 75℃, after checked with our engineer, we can use high temperature lithium material to meet it, along with customer products development. they have a large order for this battery in this year, and In early of 2020. Customer request this high temperature to apply for both UL2054 and UL1642 certification, which we done the certification on May of 2020. Thus for this 553640 3.7v 850mah High temperature lithium polymer battery, the charge temperature can be meet 0~+70℃ and the discharge temperature can be meet -20~+75℃.
If you need high temperature for this battery or high temperature for other size lithium polymer battery, please feel free to contact us.
Thank you.