Battery
Application
Hot product
Contact us
553640 3.7V 850mah lipo battery has got UL2054 CB UN38.3 certificate
2021-07-02
Project name: The famous R** brand Bluetooth headset, in the United States USES 553640 3.7V 850mah lithium polymer battery and has obtained UL2054 CB UN38.3 certification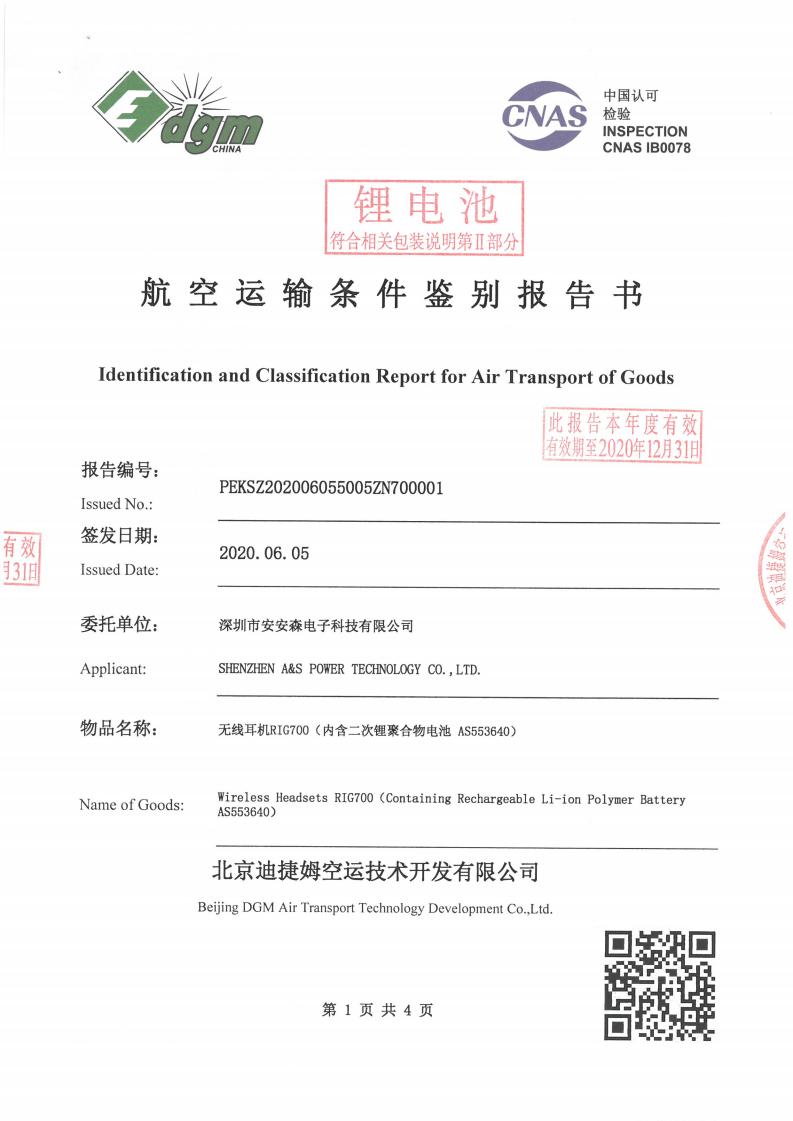 Detailed introduction:

In May 2020, we began to supply 553640 3.7V 850mah LIPo batteries to American R** brand customer OEM factories in China. They chose this battery for their Bluetooth headset, since this battery we already have UL1642 and we also have reported UL2054, CB and UN38.3 in 2018 as to vigorously promote the market demand of customers. Customer trust our quality and our good service. Today we are shipping this battery in large quantities with stable quantity.

If you want to know more about this battery or the same type of lithium polymer battery with certification, please feel free to contact us.

Thank you very much.