Battery
Application
Hot product
Contact us
18650 11.1V 7.5Ah battery pack has obtained IEC62133/CE certifications
2021-06-23
18650 lithium ion battery has the advantages of wide range of use, small internal resistance, high safety performance, long service life, and it can be combined in series or in parallel...... so it is very popular.
We use 18650 3.7v 2500mAh li-ion battery cell 3S3P to 11.1v 7.5Ah battery pack that dimension is 60*65*65mm, the weight is about 410g. The picture as below: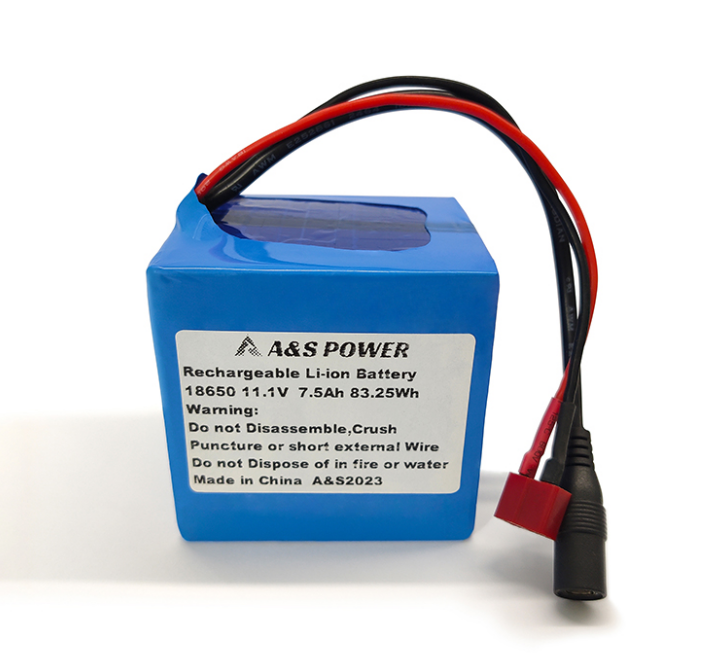 In order to expand the market and respond to customer requirements, we have applied IEC62133/CE certifications and already got these certifications now.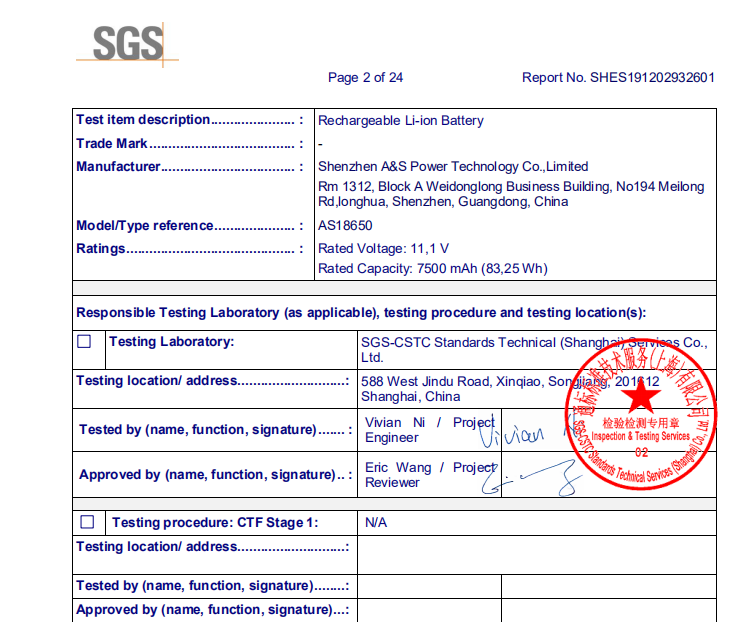 Beside this battery pack, we also have other lithium battery pack got c
rtifications, such as 18650 11.1v 4000mAh li-ion battery with UL2054/UN38.3 certifications and 18650 11.1v 50Ah li-ion battery with UL2054......
If you have project will be need these batteries, welcome to contact with us and we will send specification and quotation to you reference!
Contact Details
A&S Power Technology Co.,Ltd
Contact person: Vivian Mo
Tel: +86 158 1745 7680
Email: sales8@szaspower.com