Battery
Application
Hot product
Contact us
553640 3.7V 850mAh lipo battery get UL2054, CB , CQC, UN38.3 certification
2021-06-23
Detailed introduction: In October 2018, we got a call from customer , who said that got our phone number from our website, and found that we have 553640 3.7v 850mah lipo battery with UL1642 in our website, This company call Tokumi located in Japan, they are a very reputation company was in Japan produce Bluetooth earphone for band use, they current have a project need this battery, and the max dimension with PCM for this battery is 5.7*37*42.5mm. Since this 553640 3.7v 850mah lipo battery we already got UL1642 certification, they shows very interested in our company, and trust we are professional battery manufacturer since we cooperate with brand company like Philips. JVC, Pioneer, after quoted, they send their professional R&D colleague to visit our company and inspection of our factory. After 2 days meeting and visiting our factory, they are very satisfied with our quality and good service. and consider that they will sells the product to US and European market, they decided we apply for UL2054, CB , CQC, UN38.3 certification, and until today all the certifications are ready.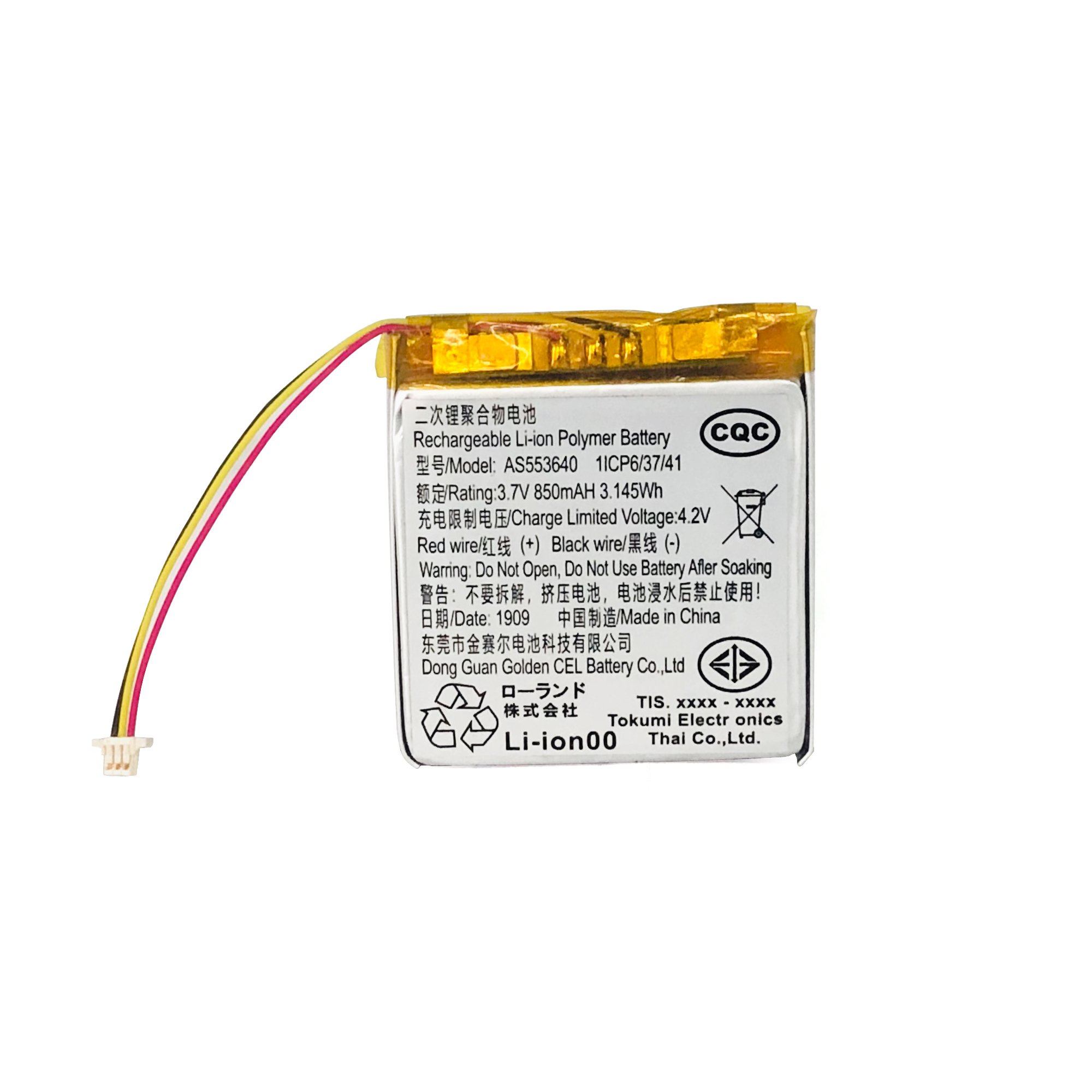 Here attached for the battery picture,and UL2054 Certification.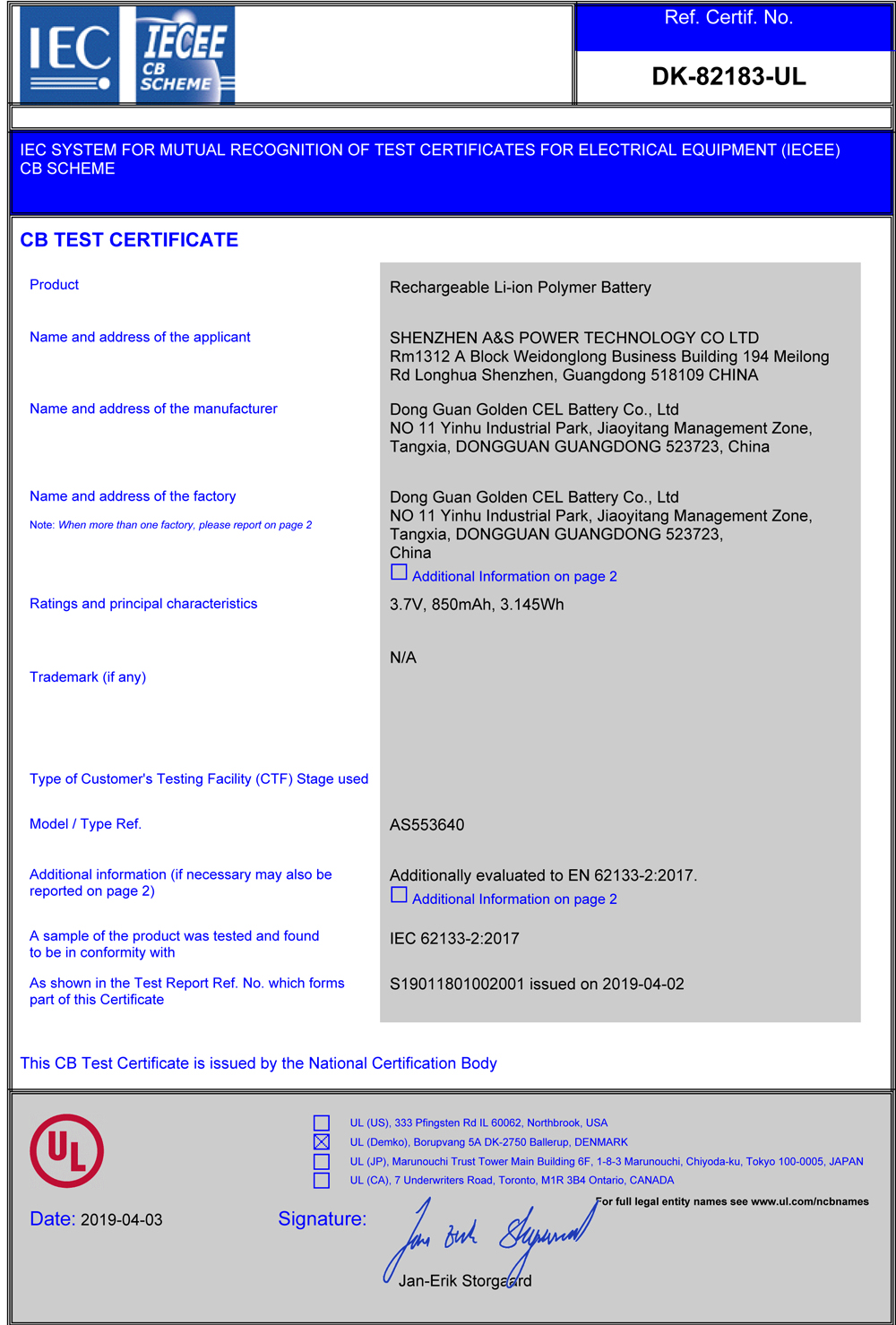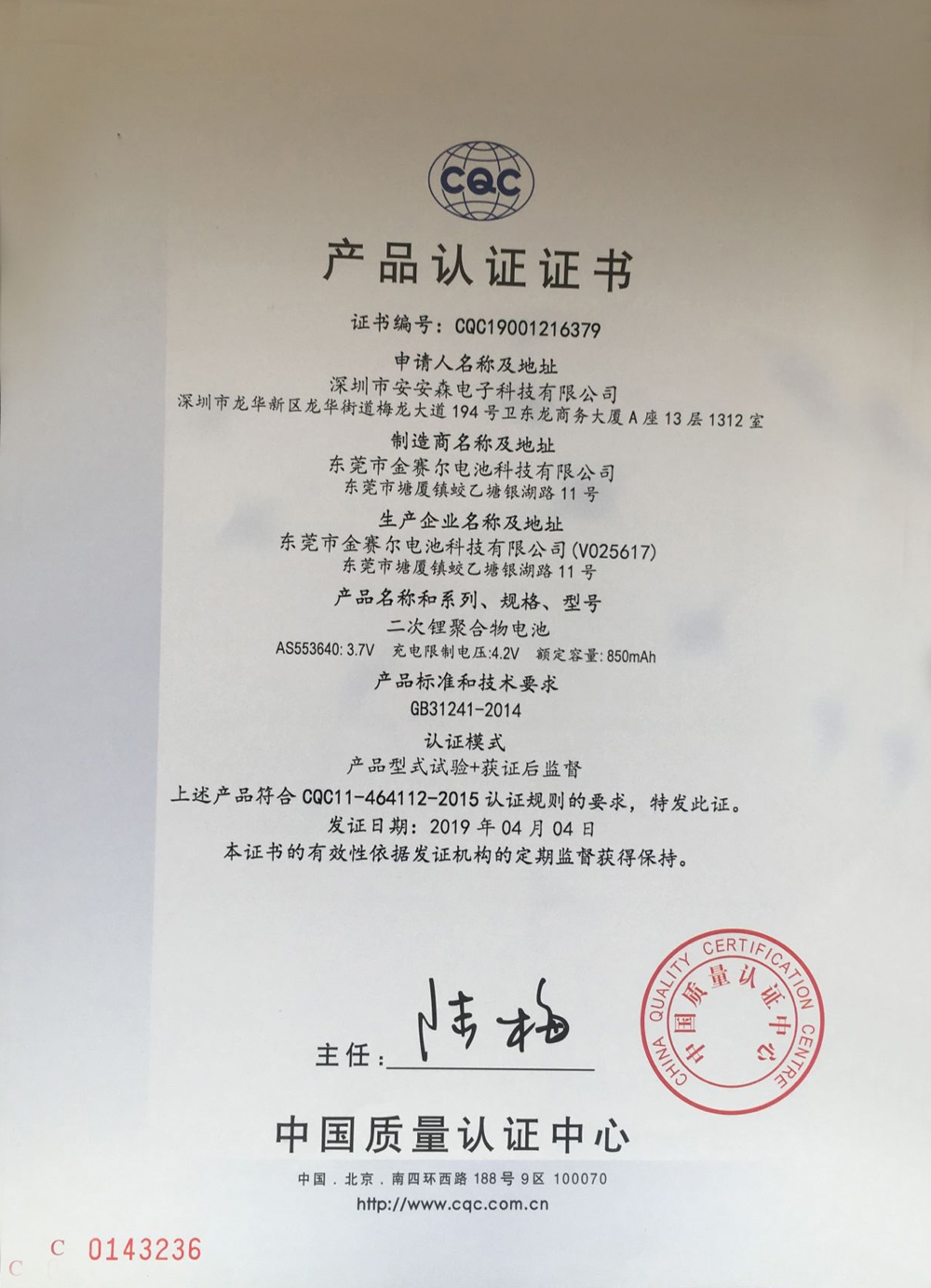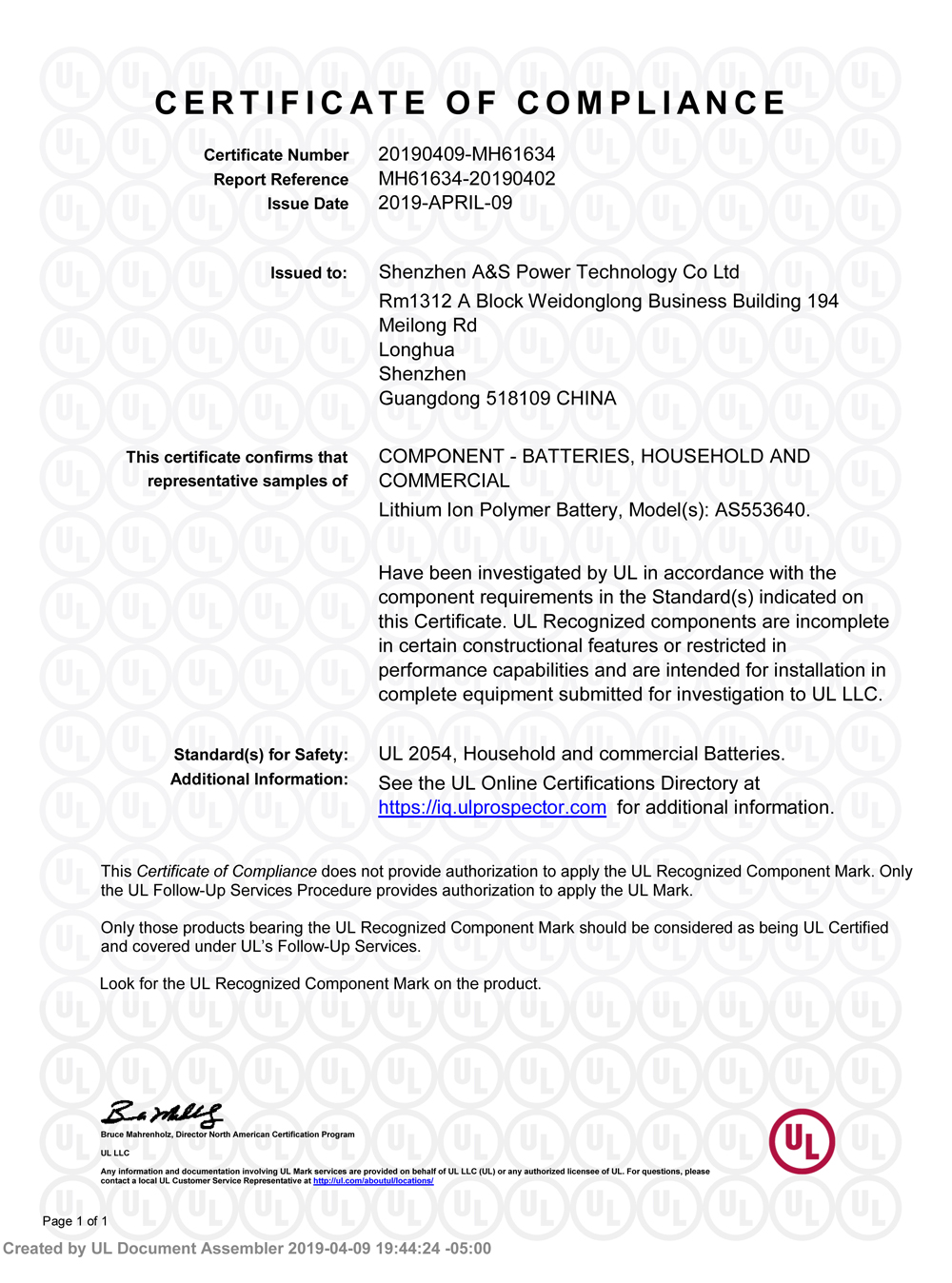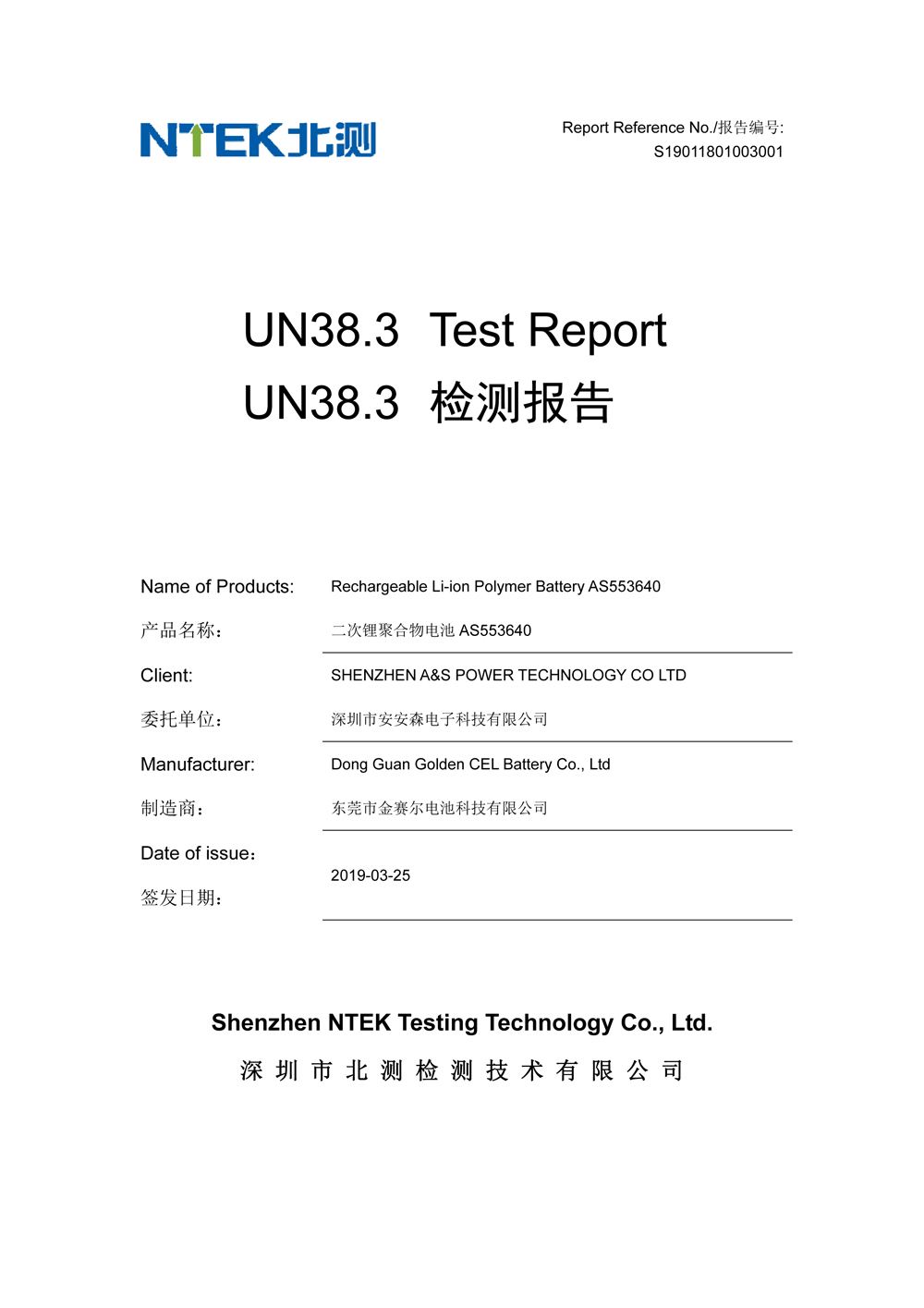 If you need this battery for your products, please feel free to contact us.
Thank you.