Battery
Application
Hot product
Contact us
A Wonderful Trip of A&S Power Battery Company
2021-06-24
On the 6th August , 2017, Our company--Shenzhen A&S Power technology Co,.Ltd had organized a two-day's trip to Nanao Seaside .
We enjoyed the amazing scenery of the sea side , swimming in the blue sea and having big feasts of seafood . And also we hold some interesting and challenging activities which needed very good team work . We helped each other and cooperated with each other to overcome the all kinds of obstacles . In the evening , we enjoyed the cool sea breeze , singing , dancing and laughing , everyone was so happy . We had a really memorable time.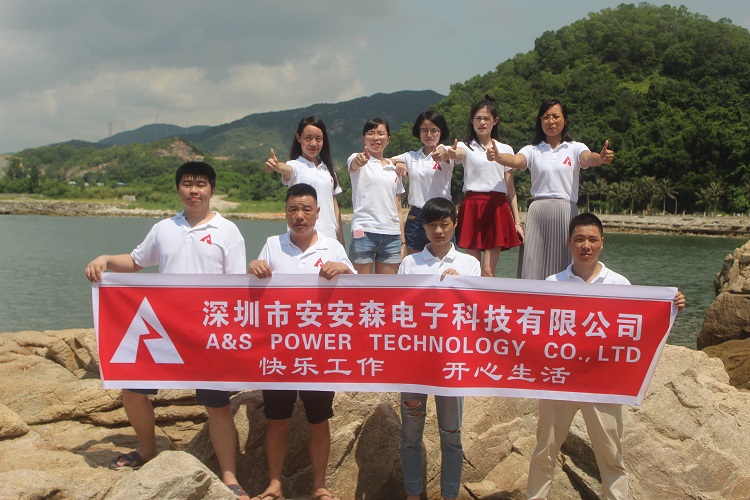 This trip also turn out a great opportunity to know more each other and stretch the bonds of friendship among the company . And we also learnt the better way to cooperate with each other to face all kinds of challenges . We are very grateful to the this wonderful trip to have such a profound and meaningful experience. And this trip let us know that we are not just colleagues or coworkers , we are families . A&S Power battery company is a big family and we love it. We extend this sincerity and team spirit to work, serve our products and serve our customers.