Battery
Application
Hot product
Contact us
New launch-AS423040 Passed UL2054 certification
2021-06-23
423040 (nominal 3.7v 530mah) is one of our best-selling lithium polymer models, which is widely used in digital products, like earphone, bluetooth headsets, etc.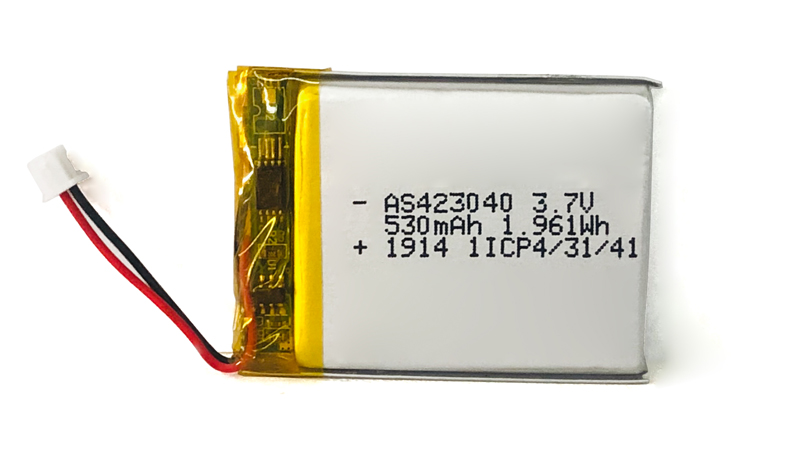 In December 2018, I received Ryan' s inquiry from MIC. He requested one lipo battery with following requirements:
Nominal capacity [mAh] : 500~600
Nominal Voltage [V] : 3.7
Dimensions [mm] : 40(L) x 30(W) x 48(T)_ similar size is ok
Must has these certification: UL, CE, FCC, RoHs, MSDS
Wow, the first sight I saw those requirements, 423040 appeared to my mind. 423040 seems to be prepared for Ryan especially. Because voltage&capacity is so close as requested. Size is also similar. And our 423040 is already with UL/IEC62133/MSDS/RoHs certification.
So I replied to Ryan quickly with all details for this models. Ryan replied to me soon and requested specification, certification, sample price, MOQ and lead time.
After confirming details for sample, price, etc, Ryan decided to test our samples first. So we made samples to him before Chinese New Year 2019. When we went back to work after holiday, Ryan sent us his feedback that battery was good and the connector needed to be improved.
In early Match 2019, Ryan told us his clients needed UL2054 certification, so he let us prepare it for him and we agreed. One month later, the UL2054 certification was ready.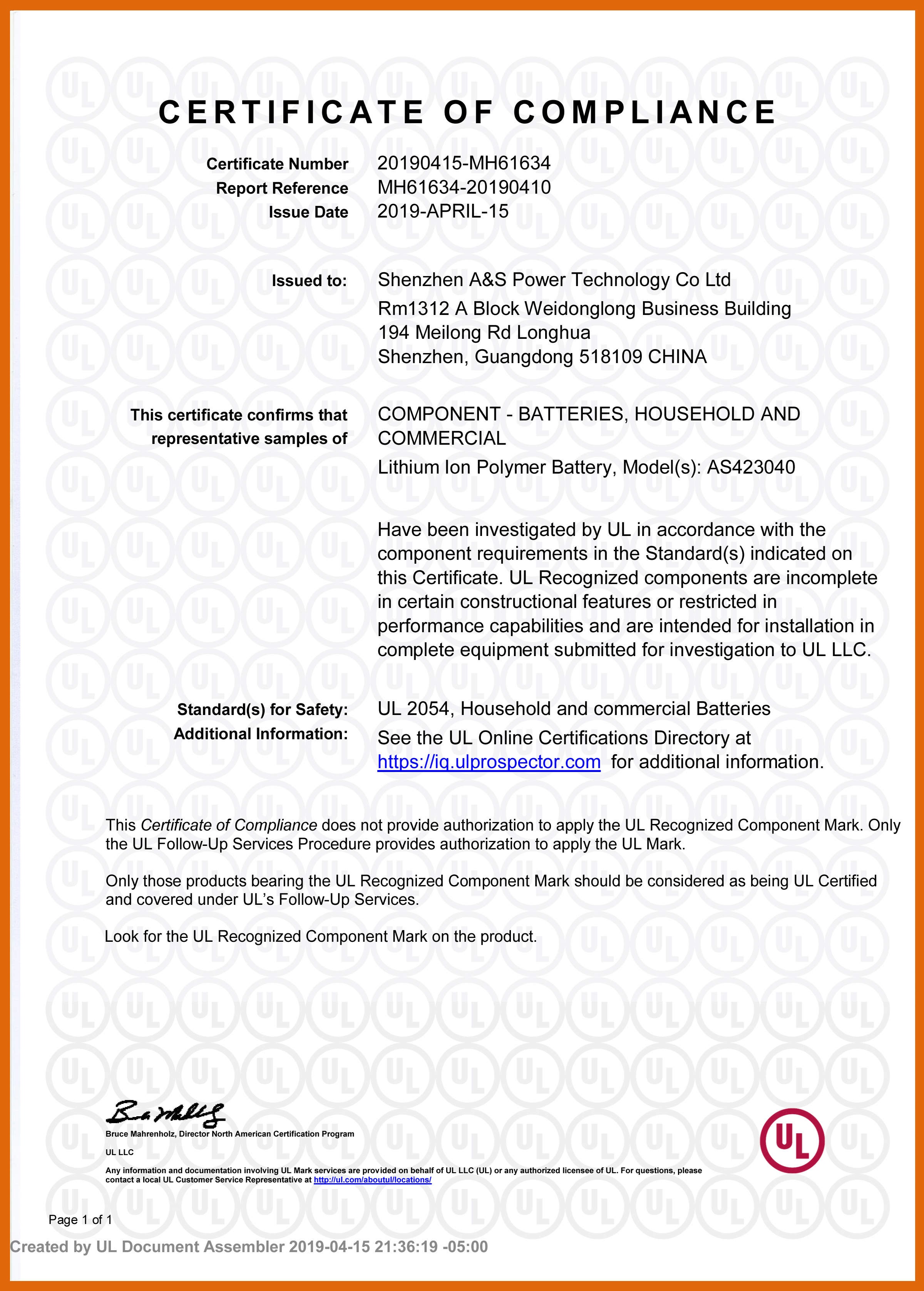 423040 is with complete certification, which will be your best choices for digital lipo battery.