Battery
Application
Hot product
Contact us
Shenzhen A&S Power Resume to work notice
2021-06-23
On February 20, the office of the shenzhen new coronary pneumonia epidemic prevention and control headquarters issued the notice on implementing the prevention and control measures at different levels to scientifically and orderly promote the resumption of business operations. The notice required:Compacting enterprises are mainly responsible for epidemic prevention and control and production safety, so as to effectively and orderly promote the resumption of production;We will strengthen on-site guidance, supervision and inspection, and implement prevention and control measures at different levels。
According to the instructions of the government and the actual situation of the company, Shenzhen A&S Power resumed work on February 24th.And purchase masks, temperature meters, disinfectant water and other epidemic prevention and control materials in advance, and do as following:
(1) report the state of health.Before rework, employees' recent health status, residence history of the outbreak and employee trends were collected.Learning worker health condition every day, especially the unit that has worker intensive workplace or collective dormitory, want to make corresponding health check system, be in charge of by special person, execute strictly.If there is fever, cough, fatigue and other symptoms, or recent contact with wild animals or fever cough patients do not go to work with illness, should take the initiative to wear a mask to the nearest designated treatment hospital fever clinic.If any have a history of residence or travel to the place where the outbreak occurred, and who you came into contact with after the outbreak, should take the initiative to tell the doctor, and cooperate with the doctor to carry out relevant investigation.
(2) Measuring temperature.The rapid infrared temperature detector is used at the entrance to detect the temperature of all personnel entering the enterprise.If the patient with fever is found, if the patient comes to shenzhen from the outbreak site within 14 days, put on a mask and inform 120 ambulance to transfer the patient to the designated hospital.If the staff in other places, persuade them to go to the nearest fever clinic.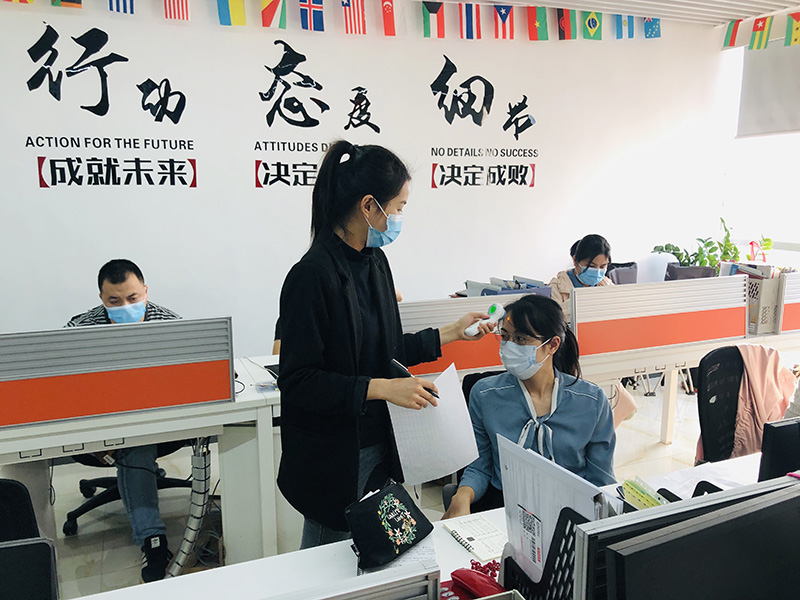 (3) Wearing a mask.Purchase protective equipment such as masks in advance, and remind employees to wear disposable surgical masks, surgical masks or N95 masks when going to public places, seeking medical treatment or taking public transportation;Open field, no need to wear a mask.Disposable surgical or surgical masks are optional for daily use by the public.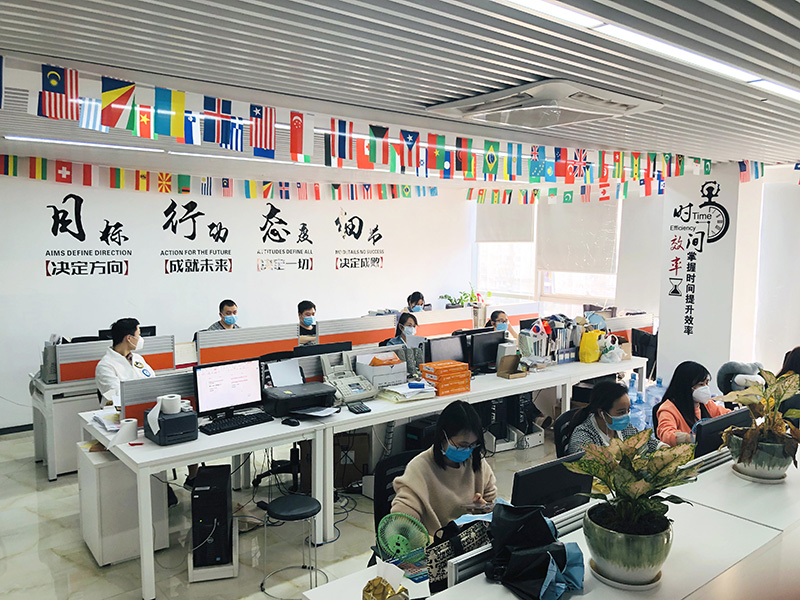 (4) An isolated viewing room is provided.Each factory should set up an isolated observation room.Arrange a single room and a relatively independent room to set up a temporary isolation place in the factory for workers returning from the epidemic area.Isolation personnel must be daily temperature measurement, such as fever, cough, fatigue and other symptoms, wear a mask immediately to the nearest designated treatment hospital fever clinic.
(5) carrying out patriotic health campaigns.We will vigorously carry out patriotic health campaigns, strengthen health education, eliminate the "four evils", improve environmental hygiene, keep the work and living environment clean, and prevent diseases.Environment and articles to clean the main, preventive disinfection as a supplement, should avoid excessive disinfection, receive pollution at any time for cleaning and disinfection.