Battery
Application
Hot product
Contact us
12v 20ah Lifepo4 Battery
2022-04-27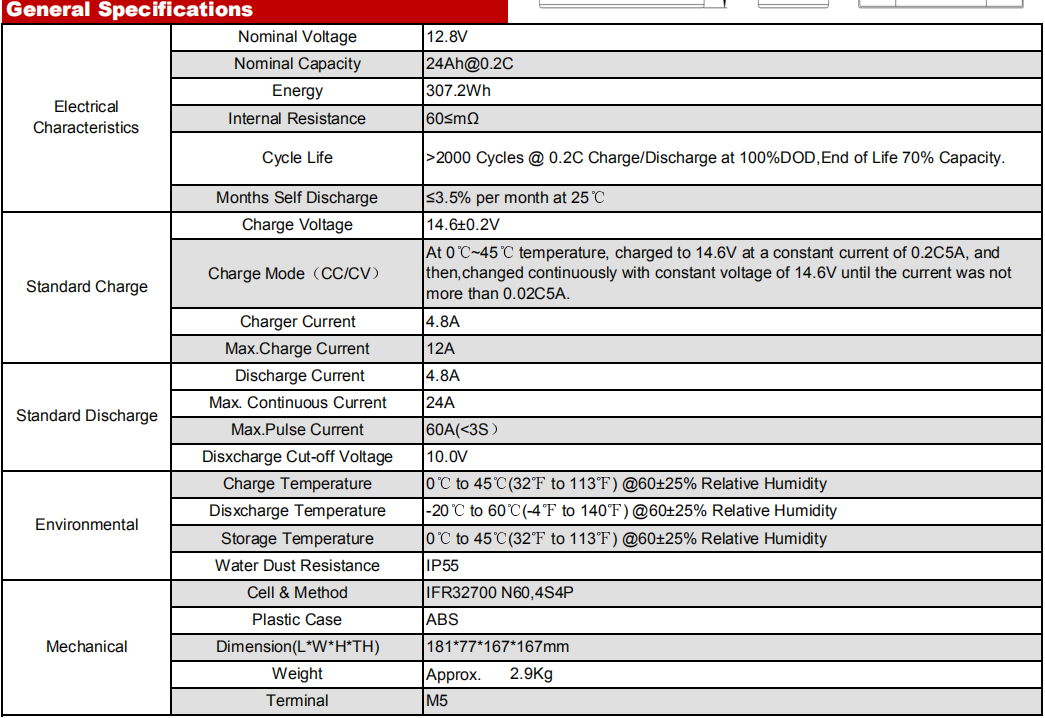 Art No :AS32700
Material: lifepo4 battery
Size :181*77*167mm
Weight:2.9kg
Description :
1. voltage: 12.8v
2. Capacity: 20Ah/24Ah
3.Application:solar street light /storage
4.Cycle life:over 2000tims Accept OEM order and samples order.
Main applications:
* Communication: back-up electric supply, interphone
* Eletric vehicles: electric bicycle (E-bike), golf cart , electric wheelchair, E-car and E-bus
* Power tools: electric cropper, electric drill, electric saw, electric hammer
* Illuminate devices: solar battery, miner lamp, solar power lamp, emergency light, electric torch.
* Portable office devices: Laptop, PDA, portable electrograph, portable printer
* Video devices: Portable DVD , portable television
* Others: R/C model, toy, small home appliance